Here you will find the hall overview for easy navigation onsite.
Venue location map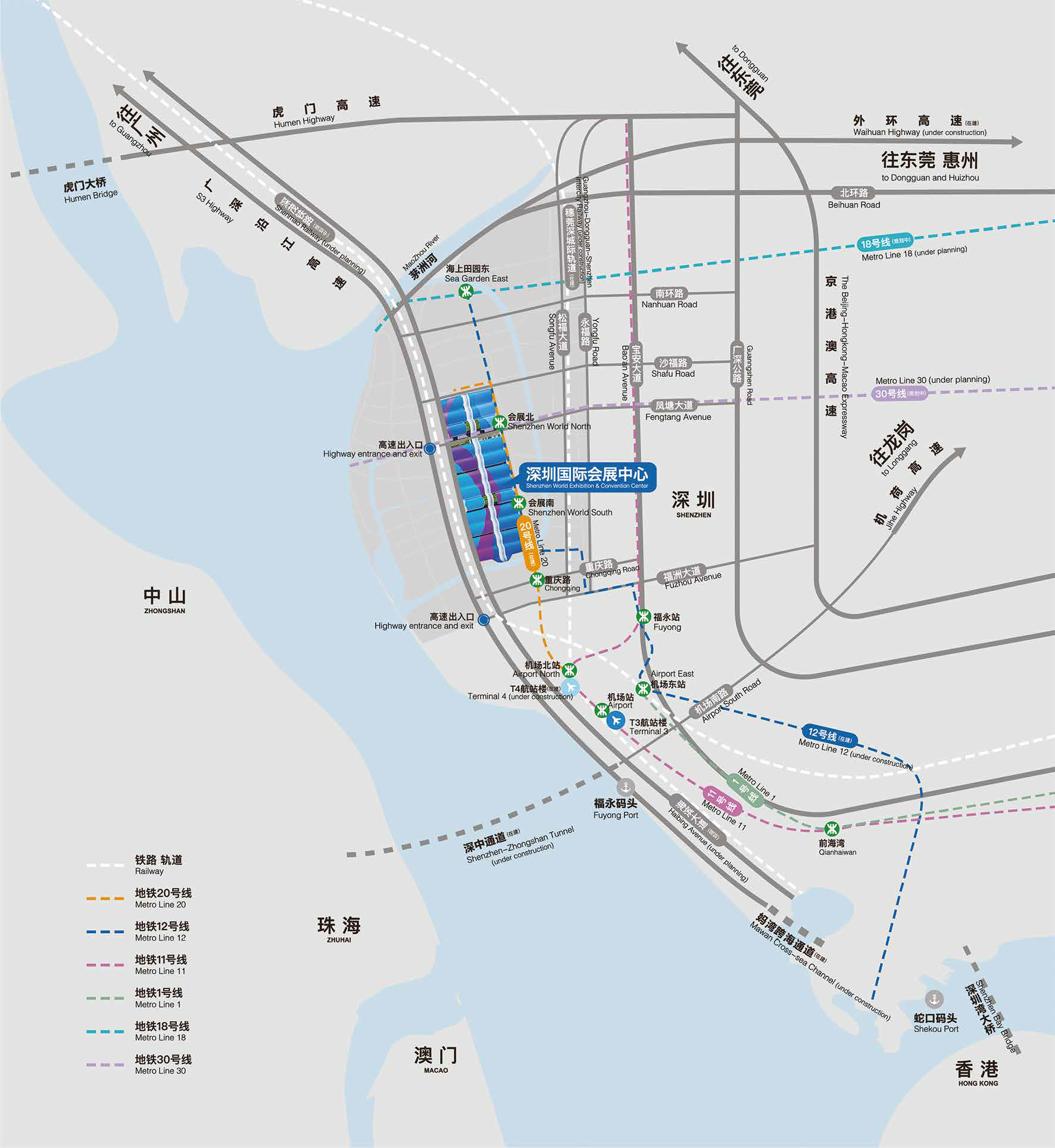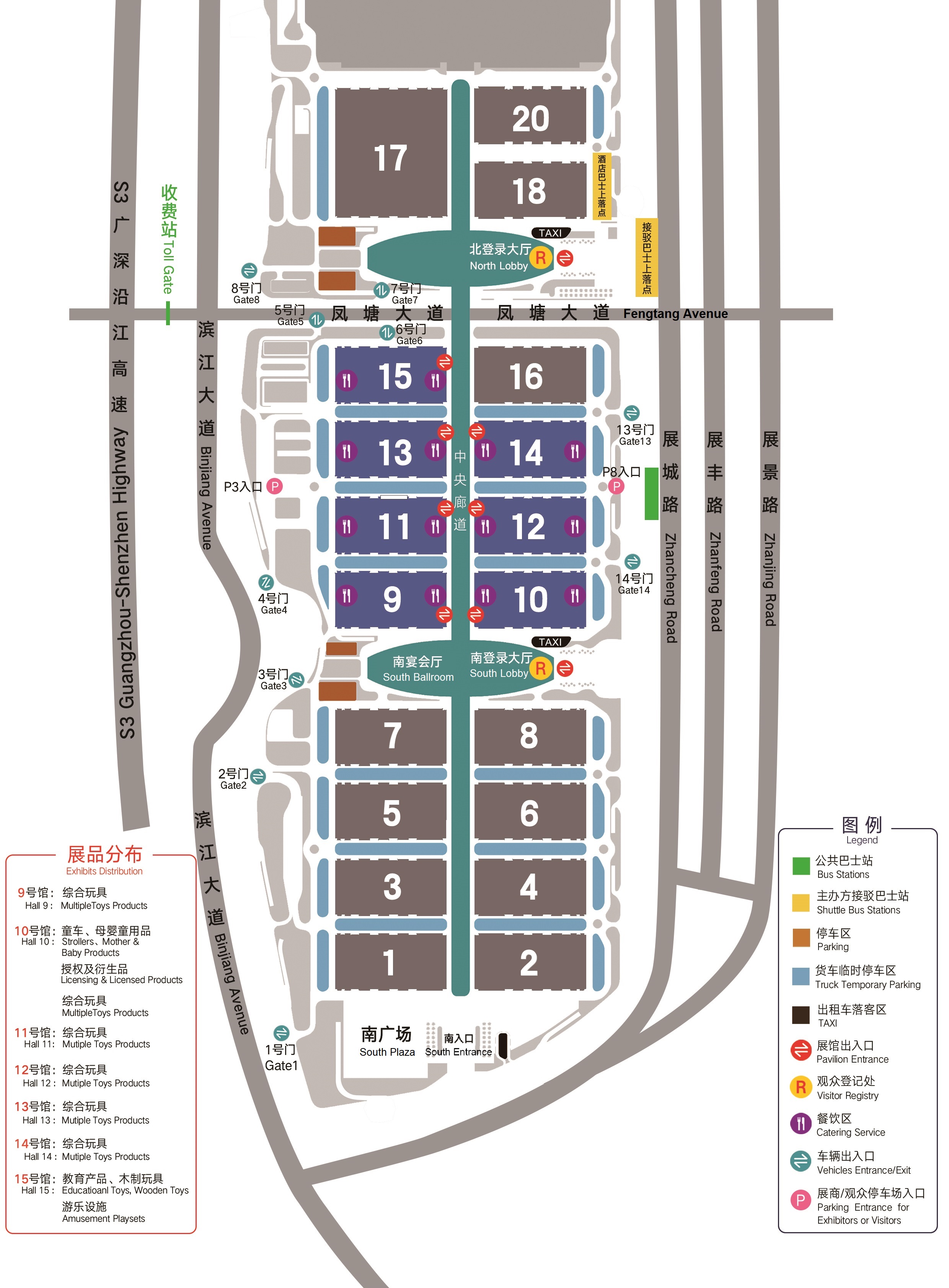 3D hall plan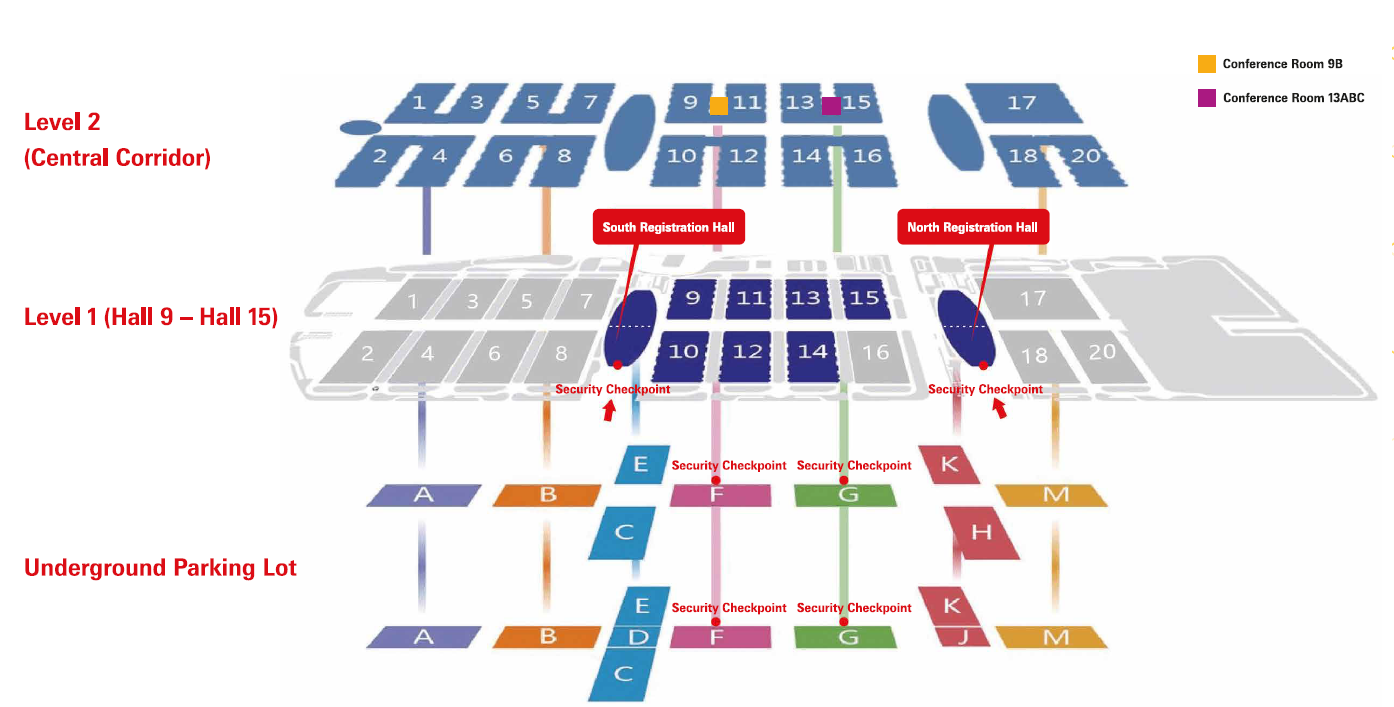 Hall overview
Level 1 - exhibition halls
Hall 9 - International Zone, multiple toys, VIP Lounge and Media Center
Hall 11 – Multiple toys
Hall 12 – Multiple toys and plush toys
Hall 13 – Multiple toys, construction sets and blocks and dolls
Hall 14 – Electronic toys
Hall 15 – Wooden toys, hi-tech toys, educational toys & equipment
Hall 10 – Stroller & ride-on, mother & baby care products
Hall 10 – Licensing & Licensed products
Level 2 – Central Corridor
Connects two registration halls with a travellator. For those who arrive at the fair venue by car, you can take the lifts from the Central Corridor to the car park directly. Please note lifts will not stop on Level 1.
Level 2 – Conference Rooms
A Number of fringe programme events will be held in Conference Room 9B (between 9 & 11) & Conference Room 13ABC (between Hall 13 & 15).
Catering
Restaurants and takeaways can be found on Level 3 of each hall. There is KFC, 7-11, cafes and more on the 1/F and 3/F of the Central Corridor.
*Due to Chinese government's COVID-19 prevention measures, all fair participants are required to generate a 'green health code' via the State Council's WeChat Mini Program. For overseas buyers, you can present your health certificate instead.
*All participants must regiser with their real names before a badge or a QR code can be issued.
*Please wear a mask and cooperate with body temperature checks when entering the venue.