Here you find all the information you need for your arrival and stay in Shenzhen during Baby & Stroller China.
Don't forget to check out the 2020 travel guide we have put together just for you! With a new venue, we want to make visitors of our Baby & Stroller China trade fair have a trouble-free and easy trip whether they live in Hong Kong and travel to Shenzhen frequently or are coming from farther field. It contains all the Shenzhen Travel Wisdom you need.
Travel to Shenzhen

By train, bus or by plane, Shenzhen is easily accessible from Hong Kong, mainland China and overseas.
**Covid-19 special note**
Please check the latest qurantine for inbound travellers if you need to transfer via Hong Kong. You can check HKSAR website or your airline for the latest news. 
If you do not have the direct scheduled flight to Shenzhen Bao'an International Airport, we will suggest you to take flight to Hong Kong international Airport first, and then transit to Shenzhen or venue directly by the below method, which take around one and half hour to the venue.
From Hong Kong International Airport
By plane
Hong Kong International Airport is a multi-modal transport centre, offering travellers extensive land and sea connections to cities throughout the Pearl River Delta (PRD) region. Check here for the details.
By Ferry
There are two companies operated scheduled ferry service from Hong Kong International airport to Shenzhen international airport
Turbojet  (Fare: HKD235 and approx. 45mins.)
CKSP (Fare: Hong Kong >Shenzhen HKD295, Shenzhen>Hong Kong HKD360) 

By Coach
There are four companies operated scheduled coach service from Hong Kong International airport to Shenzhen international airport, Lok Ma Chau (Huanggang) Port and Shenzhen Bay Port. You can check their website for the schedule, timetable and fare.
From Hong Kong city center

By MTR East rail line + shuttle bus
We will recommend you take the MTR east rail line to Lok Ma Chau station and then walk to the Shenzhen Bay checkpoint to go through the immigration and custom. You can then take the shuttle bus or taxi to the venue. The time is around 45mins from Shenzhen bay checkpoint to the venue.
Shenzhen Luohu station is also connected Shenzhen and Hong Kong, but it will take longer travel time than Lok Ma Chau station. It will take around 1 hour taxi from Luohu boarder to the venue. And no shuttle will connect between Luohu and the venue.
Click here about using MTR to get to our trade fair from Hong Kong. 
By High Speed Rail
You can take the High Speed Rail from Hong Kong West Kowloon Station to Shenzhen Futian Railway station. It will take around 15mins to reach Shenzhen Futian Railway Station and then take around an hour taxi to the venue.  Click here to view the schedule and ticket prices. 
By Coach
Cross boarder coach run between different district in Hong Kong to Shenzhen Bay boarder. You can then take taxi or shuttle bus from boarder to venue in 45 mins.
You can book your ticket in advance via the ticking points or online ticket. Check here for the routes, timetable and fares.
Shenzhen Bao'an International Airport is located about 32km from the city centre of Shenzhen. It is about 7 kilometers away from the Shenzhen World Exhibition and Convention Center and only takes 30 minutes by taxi.
Shenzhen International Airport operates 24 international (regional) routes, connecting 23 cities.
International passenger flight destinations include: Singapore, Kuala Lumpur, Bangkok, Sabah, Osaka, Tokyo, Seoul, Phuket, Bali, Jeju, Ho Chi Minh, Dubai, Sydney, Los Angeles, Frankfurt, Jakarta, Seattle, Siem Reap and Da Nang.
Regional passenger flight destinations include: Macao, Taipei, Kaohsiung and Taichung.
The airport also has direct ferry routes to Hong Kong International Airport, where passengers can transit without going through immigration and custom checks, akin to transit between two flights. 
By Train

Shenzhen has six railway stations serving domestic routes across China. Among them, Shenzhen Railway Station, Shenzhen North Railway Station and Futian Station are the most popular choices among commuters.

Shenzhen Railway Station
Also known as Shenzhen Luohu station, it is the gateway and the close to the China-Hong Kong border, opposite Hong Kong MTR east rail - Lo Wu station.
Shenzhen North Railway Station
One of the largest intercity railway stations of Southern China. From there you can connect with the High Speed Railway network to other parts of China and Hong Kong
Futian Station
It is the closest train station to Shenzhen city centre. You may transit on to the Shenzhen Metro from there to get to the fairground.  
Getting to the fairground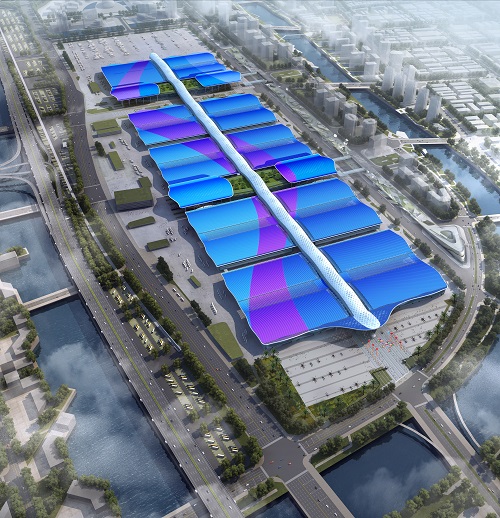 Shenzhen World Exhibition & Convention Center
Located in the Bao'an District of Shenzhen, the new fair venue is 3km away from the Shenzhen Airport and can be accessed by ferry, coach or metro from Hong Kong, Macau and other major Chinese cities.
Address: No. 1 Zhancheng Road, Fuhai Street, Bao'an District, Shenzhen, China (Google map)

Hotel accomodation (New!!)
Whether you're visiting our 3-day trade fair from Hong Kong or farther field, you probably want somewhere to stay. Book your hotel room or private accommodation through our travel service platform with special rates offered. All our show participants are eligible. Car rental and other travel services are also available. Don't forget to also check them out.
For any booking queries, please find JL-BESTmeeting - Mr Li / Ms Wang (Phone +86-755-8288-0090/55 or email service@bestmeeting.net.cn)

Visa application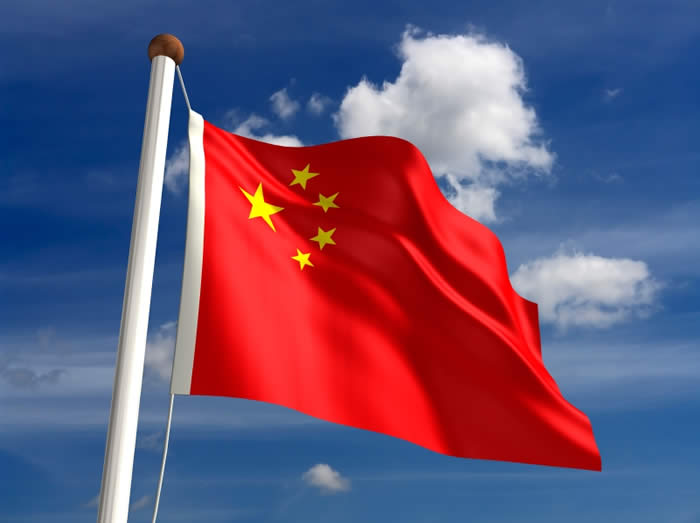 **COVID-19 visa update (11/21)** 
Several Chinese embassies have published a notice on Visa Facilitation for Applicants Inoculated with Chinese COVID-19 Vaccines on their websites. Specific facilitation and requirements may vary from one country to another. Please check the China embassy website in your current country of domicile for exact details.
Please note that the organiser cannot help to issue The Invitation Letter (PU), The Invitation Letter (TE), The Invitation Verification Notice, or the Invitation Letter of the Duly Authorized Unit.
According to the Administrative Law of the People's Republic of China on Entry and Exit of Foreigners, foreigners entering China should apply for a visa at the Chinese diplomatic representative, consular offices, or other institutions authorised by the Ministry of Foreign Affairs of the People's Republic of China.